E-commerce businesses are everywhere now.
The largest e-commerce business in Australia is Woolworths – it had revenues of US$1.7 billion in 2020. Coles is next in line with US$981 million – and both outshine Apple.com, with sales of US$827 million.
Staggering as these amounts are, these businesses are, of course, huge commercial ventures in their own right, with bricks and mortar stores and warehouses and online stores.
Many people, including Jeff Bezos of Amazon and Michael Dell, have started the world's biggest e-commerce businesses from home – from their kitchen, spare bedroom, or garage.
So – how do you grow your e-commerce business online?
One of your first considerations has to be your "stage presence." This is your creative brand marketing, which encompasses your business's tone-of-voice, its social media marketing, and its creative and content marketing.
Marketing ideas are the lifeblood of any e-commerce business – keeping your audience engaged and happy and coming back for more.
One of the most important but overlooked aspects of e-commerce marketing campaigns are using SEO, or search engine optimisation, In the jargon. This is simply a way of Google finding you without you having to pay advertising costs. This is the purest form of digital marketing and is known as organic reach.
The generated content relies on the most common search queries people make for your business.
Using keywords (specific words or phrases people search for when looking for your product or service) Is a major part of optimisation.
Building links with other related web content to enhance the user experience of your audience to raise your website, and other Internet content, in the search rankings of Google, Bing, Baidu and other search engines, is another vital way of getting traffic.
Site speed is another key consideration in making sure that major search engines are ranking your business highly.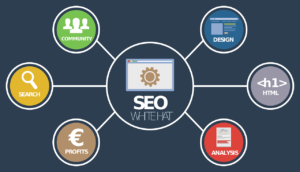 There are plenty of SEO tools out there on the market, but something like link building is time-consuming, complicated and needs fairly specialised knowledge. Search engines provide plenty of basic knowledge themselves, but it might be worth considering an SEO marketing agency.
These search marketing services are experts and practitioners in skills like keyword research and link building. They can hone your site speed and your digital presence to make sure that it is taking advantage of all the current updates and best practices.
A search engine optimization marketing agency can be "full-service digital" where they deal with everything connected with your website – from web design and web development, through to your SEO strategy and implementation. They can also deal with just one aspect, such as your link building, or even just optimising your photos and graphics for speed.
A good digital marketing agency will maximise your conversion rate optimisation and advise on everything from your social media advertising and encompass your full digital marketing strategy.
Most will give you a dedicated account manager who will coordinate all your Internet marketing services.
Through-channel marketing can be also considered as an innovative way for organisations to reach more customers by leveraging their partners' relationships and connections. Moreover, understanding sales qualified leads can help you work with these leads directly by nurturing them into Opportunities, and then converting those Opportunities into sales.
Another important, but often overlooked, area of e-commerce is making sure that you are on the most efficient computer servers and systems.
This is where a network consultant comes in. Network consultants design, build and maintain the infrastructure of the networks which are needed to send your shop window into the ether and get it around the world. The communication of information about your business is key to your success.
Network consultants work with programming languages and computer systems to analyse and evaluate data and troubleshoot problems that prevent the network infrastructure from working properly.
Often, they will work in-house for network providers – but it is possible to hire freelance network engineers for specific troubleshooting tasks. Making sure that the network performance and functionality, as well as its security, is intact and working efficiently is essential as your e-commerce business grows to the point where any downtime becomes a major headache.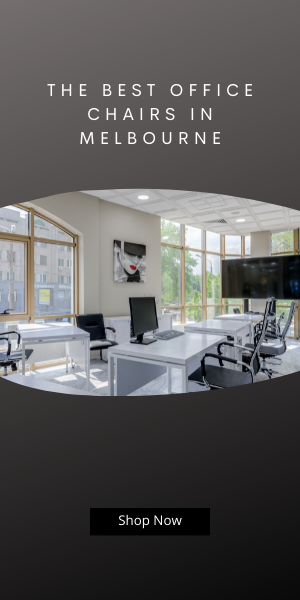 As your e-commerce business grows, you will find yourself hiring employees. Your first employee is always a major milestone for any small business – and taking on new staff will become familiar as your business grows.
There are minefields of legal obligations to consider, from employment contracts, liability insurance, income tax, minimum wage and business insurance, and a myriad of other things to deal with, and often small businesses struggle with juggling all these balls in the air.
Because of the regulatory and legislative requirements when hiring staff, having employees can be a headache for any small business hiring people.
There are many guides as to how to employ casual staff, employee requirements for hiring, how to hire an employee, how to pay employees in a small business, and so on. Many small e-commerce businesses use an employment agency to recruit staff and deal with all the ongoing administration.
Another area which trips many new business owners up is the management of your staff. Not all of us are adept at the skills needed to get the best out of our staff and keep everyone happy and productive.
Luckily, there is a wide range of management coaching courses, both online and at physical locations, like universities and colleges, to help you build the necessary skill set to manage staff and your business efficiently.
Developing emotional intelligence and leadership are two of the cornerstones of the coaching culture. Mastering these skills is an important part of leadership development and effective management.
Of course, we can't all be Sir John Whitmore, but executive coaching and leadership coaching will help you overcome the initial obstacles that you'll have with your team members and smooth the waters to becoming a great employer.
The secret of any successful business out there is to have happy employees who will go the extra mile for your business.
Online leadership courses teach not just management skills, but also help with your own personal and professional development. Becoming a strategic leader and developing a clear leadership style is something that is necessary for today's highly flexible and ever-changing business environment.
Growing your online e-commerce business is a huge but rewarding challenge. There has never been a better time to start and all the resources are out there for you to take advantage of.
It just remains for us to wish you chookas on your new venture.