With anything creative, your choice of colours can make or break your project.
Whether it's coastal home interiors, photography or quilt work – even writing – your choices make the difference between a hit idea and a dud.
The key to a successful job is to choose colours that will work well together. If you're a beginner, you might be nervous about choosing the right ones. Don't worry! We're going to show you some basic guidelines that will help you choose colours you'll love.
For many people, choosing the right colour palette is one of the most troublesome parts of starting any creative project. Even the most confident artist, writer, or decorator can feel their confidence waver when they face a blank canvas, page, or wall.
The right colour palette can instantly transform a drab space into a dazzling one, while the wrong one can make your work feel cold and claustrophobic.
There are also different colour palettes for different mediums, so if you're planning on buying beach homeware, making that quilt, or taking that photograph, you need to choose the right tones for the job.
Let's take the example of writing. Writing is now usually in black and white, and on paper or a screen.
But, go back to the 15th century and all manuscripts were handwritten and came in all forms of font, cursive and colours.
Look at any old manuscript from a monastery, from that time, and you will see ornate and quirky letters, usually the first letter being blocked off into a square and embellished with different coloured inks and has designed, with cyphers built around that letter.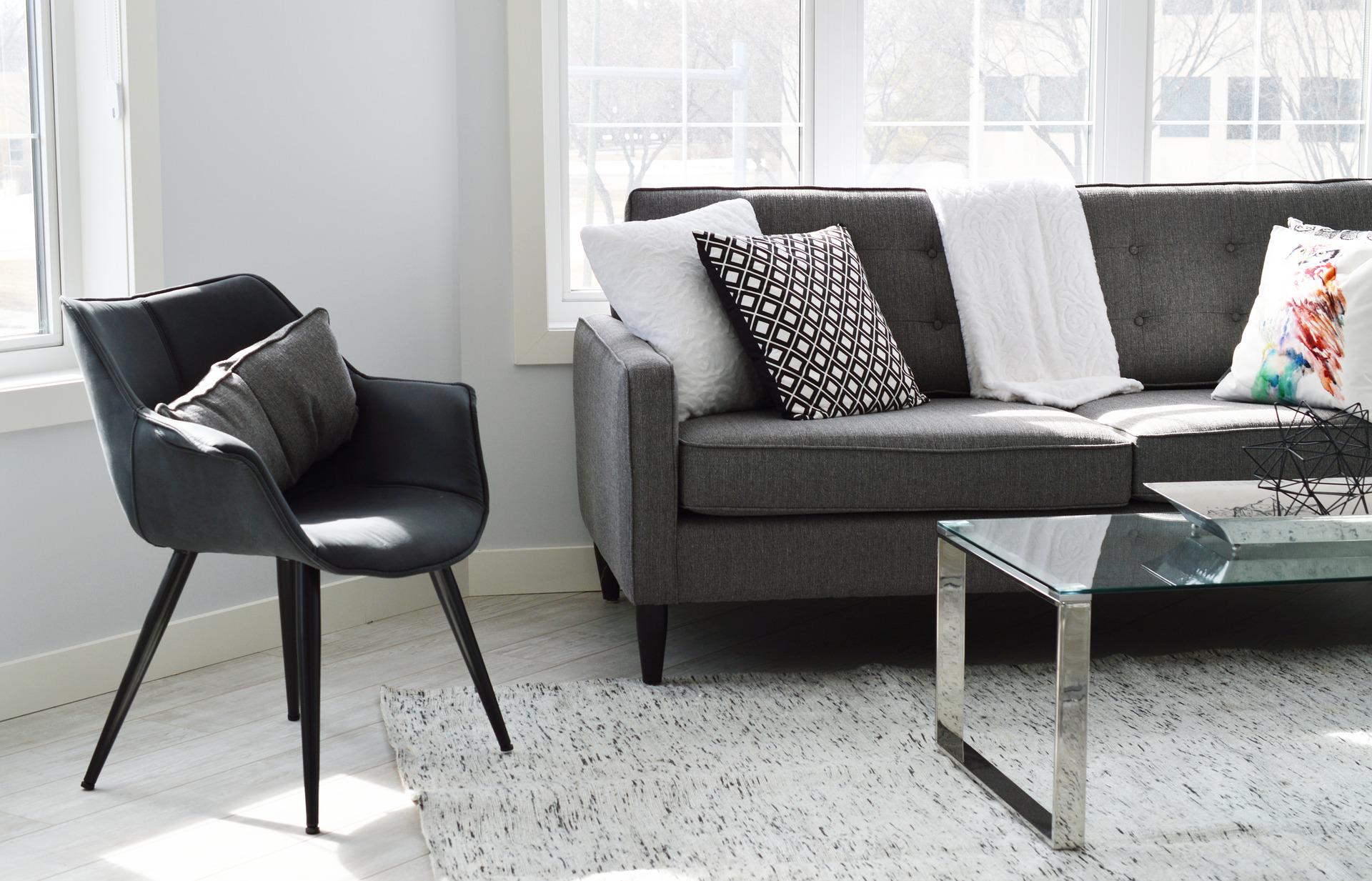 To the modern eye, this can jar and be distracting – fussy even – but is utterly gorgeous at the same time.
The same kind of thinking applies to your interior design. Some people like fussy stuff, chintz and florals; others love plain and minimalist – and there are plenty of alternatives in between.
Monochrome (or black and white) is a striking and bold statement to make in any interior design project.
It is versatile, in that black and white can successfully combine with bold purples, reds, blues, greens and yellows – or it can be just as successful as a standalone signature design.
Pulling black and white off as a colour scheme is not easy. The white, especially, will show off every mark and stain, and unless you buy a really good, branded paint, will take on a yellow hue over time.
The finish of the paintwork is also important.
A matt finish will be very forgiving of any marks or blemishes in the plasterwork or woodwork when seen against the light. Looking at the ceiling, towards a window, for example, is always a challenge for a gloss or silk finish.
If you are painting walls or doors with a paintbrush – always finish the painting with vertical strokes – by doing this you avoid creating small horizontal brush hair grooves where dust can settle.
One thing to remember, with both black, and white, is that each will relentlessly show marks and dirt. Because of this, you need to make sure that any paint you buy is of outstanding quality and is washable. If you don't do this and you have coffee or red wine accidentally splashing your wall, for whatever reason, you will rub the paint away trying to get the staining out.
Obviously, the hardest area to keep clean is going to be the floor. It's really important when you finish your floor, and before you use it, that you coat it with a high-quality floor sealer to create a waterproof barrier which will preserve the finish of the tiles, laminate or whatever else you choose to use as your floor covering.
With a monochrome finish, it's important that the floor cleaning products you choose are residue-free. Floor cleaners can often leave smears or traces of fine white powder on black surfaces, for example.
Using a vacuum cleaner before getting the floor wet will prevent dust from clogging into clumps and making a demanding job even harder. Let's face it, floor cleaning isn't the greatest job in the world to start with – why make it a nightmare?
A steam mop is another alternative way of cleaning the floor. For tiled floors, this is the perfect solution. A steam mop will deep clean and be especially effective on the grouting, which can be very difficult to keep bright and free from dirt because of its porous nature and rough texture.
A wooden floor, painted or stained, is another proposition altogether. This can be extremely awkward to clean because of the texture of the wood and the gaps in the grain, which will attract dust and dirt, especially on a floor subject to heavy-duty use like a kitchen or hallway.
Because of the nature of the surface, you can't be too rough when you clean floors like this. A mop or sponge type of stick cleaner is probably the best choice for such floors, as the mop will easily pick up dirt and dust without damaging the top layer of paint, stain, or varnish.
The finishing touches to a monochrome interior are probably the most important of all. The furniture and accessories you choose can also make or break the whole design.
Black-and-white lends itself to minimalism. It can look striking, but stark without tables, chairs and sideboards, which are not sympathetic to the overall ambience.
With more of us setting up offices at home, the melding of practicality with utility has never been more important. Finding a good chair supplier or furniture showroom will give you some excellent ideas as to how you can create the perfect environment to work from and enjoy at the same time.
The internet is also a superb resource when it comes to looking for design ideas and the different approaches others have made when using black and white as their theme.
Home office chairs Melbourne way have some excellent designs by a wide range of manufacturers and often have great deals at different times of the year. Desks, cupboards, shelving and other office equipment are also available – in monochrome – of course.